Italian Championship 2020/21, 2nd round
Cagliari – Lazio – 0: 2
Goals: Lazzari, 4, Immobile, 74
Sampdoria – Benevento – 2: 3
Goals: Quagliarella, 8, Collie, 18 – Caldirola, 33, 72, Leticia, 88
Inter – Fiorentina – 4: 3
Goals: Martinez, 45 + 2, Ceccherini, 52 (own goal), Lukaku, 87, D'Ambrosio, 89 – Cuame, 3, Castrovilli, 57, K ' jeza, 64
Lazio missed the first round, so the start of the new season fell on an away match against Cagliari. He started successfully: in the 4th minute Marusic broke into the left edge of the penalty area and passed exactly to the head of Lazzari, who closed from the meter – 0: 1. Before the break, the score did not change, but in the middle of the second half, the same Marusic performed the second assist – Adam rolled a pass under Immobile in the far corner. 0: 2. It was with this account that the Romans went home.
Cagliari has strengthened as a Juventus defender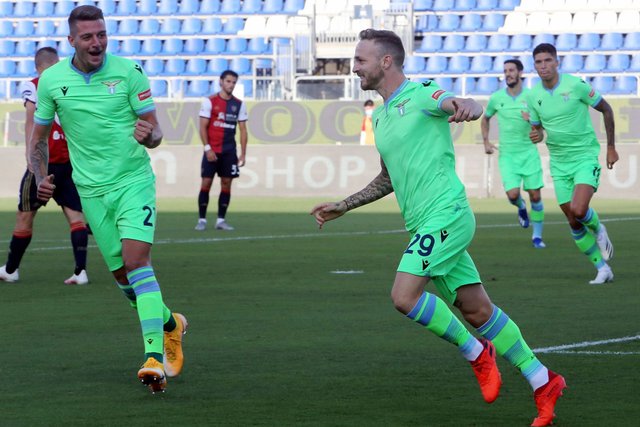 Sampdoria hosted Benevento. The guests played the first match in the elite after returning, but started horribly – by the 18th minute the Genoese punished the opponent for gross errors in the penalty area, scoring two goals (scored by Quagliarella and Collie). However, in the 33rd minute, Captain Caldirola scored one goal from a rebound from 11 meters, and in the middle of the second half he closed Caprari's serve from the corner – 2: 2! What's more: Pippo Inzaghi's charges took the lead and in the 88th minute snatched the victory thanks to a powerful shot by Letizia from a distance – 2: 3! Sampdoria capitulated.
Inter-Fiorentina match ended the game day. "Violets" opened the scoring in the 3rd minute. Kuame received a canopy in the penalty area and gave it to Bonaventure, who returned Kuame to the touch – 1: 0. Under the curtain of time, the Nerazzurri were able to win back – Martinez from a long distance put under the right post.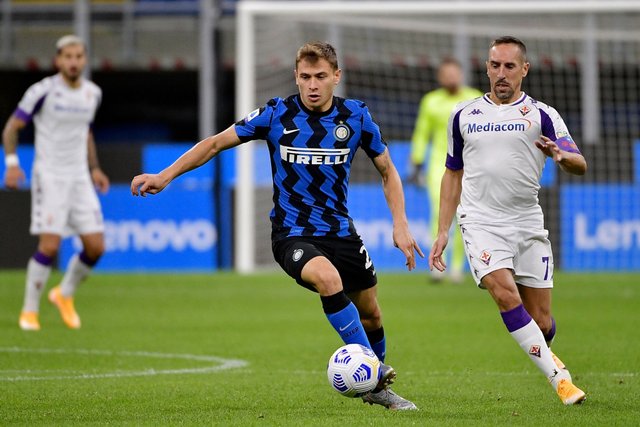 After the break, Ceckerini cut the ball into his own net and the hosts came forward. However, they were not destined to rejoice for a long time. In the 57th Castroville broke into the penalty area, played a great combination with Frank Ribery and shot powerfully from the bottom into the right corner. And a little later, on the 64th, Ribery gave a perfect split through the entire defense of Inter, and Chiesa hit the far corner to solve the moment – 2: 3. The Nerazzurri desperately tried to win back until the end of the match and they succeeded on the 87th. Hakimi received a comfortable pass in the penalty area and threw under the blow Lukaku, who overturned the goalkeeper. Immediately on the 89th Inter played a corner and Sanchez hung in the penalty area, where D'Ambrosio jumped above the defender and hit his head to lead his team forward. It was a victory.
Atalanta shot Torino in a super-productive match – a great start to the season from Malinowski and Co.